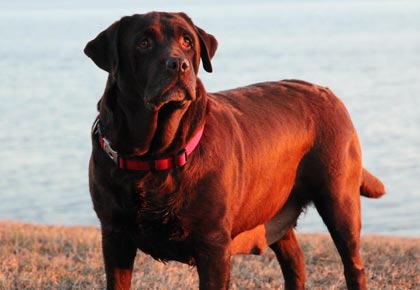 Purebred Thefts on the Rise!
If you've ever had a dog run away or even worse, stolen, then you know the heartache that comes with that feels beyond repair… I'm sure any pet owner would agree that it is certainly as hard as losing your own child. There are more and more reports of stolen dogs, especially purebreds, and also commonly in urban areas.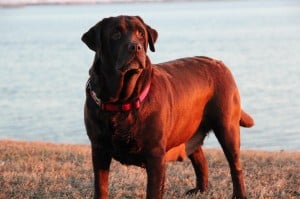 We have been hearing so much in the last year how there has been a rampant rise in thefts among purebred Labradors, chocolates seeming to be the highest instances.  Perhaps this is because as we've stated before, quality chocolate labs are hard to find!  Still it's sickening to think someone would steal one of these babies from their home…
We HIGHLY recommend micro-chipping your dogs to at least HELP curb the possibility that your dog would be gone forever… All of our dogs are micro-chipped.  Someone can easily take off a collar with your address on it but if the dog ends up at a shelter or vets office they can easily identify your information on the microchip.  This actually happened to me once!  Someone had purchased a dog from me but my information was still on the microchip at the time.  I got a call from the location that the dog was brought to and they were able to easily identify me with a few simple questions and Megan was able to get back to her home! 🙂  Best feeling ever…
Ask your vet for their recommendation of what brand of microchip to use for your dog.