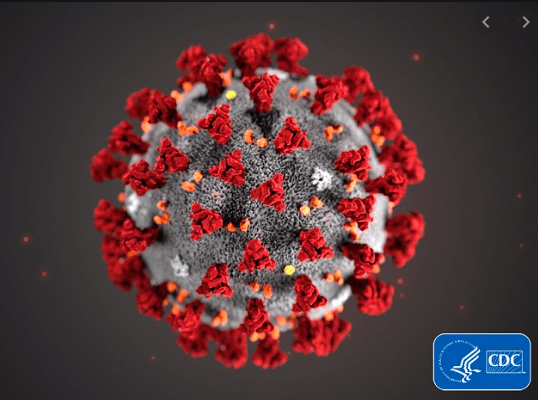 CAN YOUR DOG LIKELY GET OR GIVE CORONAVIRUS?
The threat that the virus causing COVID-19 could sicken pets and spread between them and their owners is extremely low, veterinarians say. The type of coronavirus that is carried and sickens our pets is an absolutely different strain.Concerns about pet illness with COVID-19, and spread between owners and their animals emerged on Feb. 28, when Hong Kong health authorities announced that a dog belonging to a woman sick with COVID-19, also tested "weak positive" for the new coronavirus, the virus that causes the disease, according to a PetMD newsletter.

Until there is any information otherwise, Palmer says pet owners can feel confident that the virus isn't spreading between pets, owners and other pets. There is a greater likelihood of certain bacteria on animals spreading between owners and their pets, so diligent hand washing is recommended, he said.

Understanding about the virus that causes COVID-19 is continuing to evolve, however, and information could change about the disease and its impact on pets and their owners in the coming weeks and months.

To help process the current situation, here are some questions and answers, based on information from the American Veterinary Medical Association, the CDC, the World Organisation for Animal Health, World Small Animal Veterinary Association and several veterinarians. "(Pet MD)
How concerned should I be that coronavirus will infect my pet?
"The risk to and from pets appears low at this time," said Brennen McKenzie, VMD, a veterinarian with Adobe Animal Hospital in Los Gatos, Calif., and author of the book 'Placebos for Pets: The Truth about Alternative Medicine in Animals.'
While we wait for more information from Hong Kong, how can we pet owners do to keep our pets and families safe?
What about reports that an animal was the source of the virus?
"Viruses are always evolving. Sometimes, though rarely, viruses that are circulating among animals evolve enough to cross over between species and then to humans. The majority of new pathogens dangerous to humans, emerge from animals. The new coronavirus, officially known as SARS CoV-2, likely germinated in an animal, probably a bat, but it is not clear yet how it evolved to infect a human, says the World Small Animal Veterinary Association. Companion animals and humans have distinct viruses that usually don't infect one another.
The new coronavirus that causes COVID-19 is transmitted between people through respiratory droplets from coughing, sneezing and through personal contact with an infected person. There is some evidence that the virus may live on surfaces for several hours, but scientists aren't certain if this is correct. There is no evidence that a dog or a cat, or another type of pet, can contract or spread COVID-19." (PetMD)
For more information about COVID-19 and the virus that causes it, see this WebMD story.
What should I do if my animal came in contact with someone who is later diagnosed with COVID-19?
"There isn't evidence that COVID-19 can spread through pets, so don't worry. If your pet gets sick after interaction with someone with COVID-19, first call your veterinarian.
The World Small Animal Veterinary Association. also recommends that you also report it to a public health veterinarian so that public health officials can determine if there is spread between animals and their owners. In your state, find a public health veterinarian here: – or speak with a local public health official – to find one look here."
What if I or someone in my family develops COVID-19 or I am placed in quarantine because contact with someone diagnosed with COVID-19?
"The CDC recommends limiting contact with pets or other animals if you develop COVID-19. They advise having someone else in the household care for your pet if you are sick. If you are in quarantine, but not sick, technically, your pet is in quarantine also, and you should find some way to care for the animal in the confines of your home, says veterinarian McKenzie.
However, that may not be possible, particularly if you own a dog. Try to find someone else who'd be willing to take your pet out for walks or keep your distance from people if you do go outside, says Palmer. Talk to you veterinarian too.
"Again, I think it's highly unlikely that you could get COVID-19 from your dog, or give it to another dog," he said. "If my neighbor were to become sick with COVID-19 and had a dog, I'd be willing to walk it for them. I am not worried I would get sick from their dog, or from their dog's leash." By Bara Vaida (PetMD)