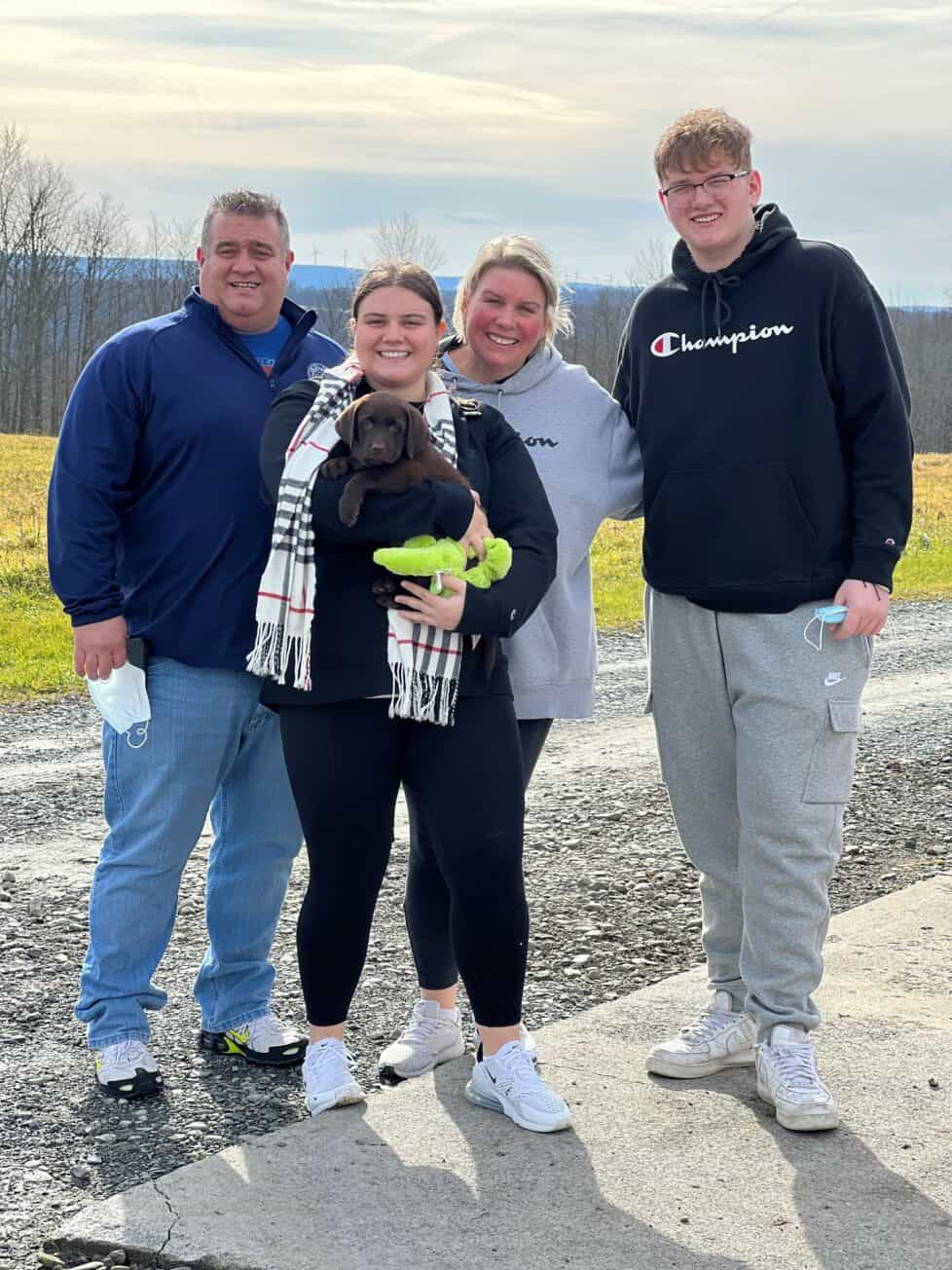 WHAT SUPPLIES DO I NEED FOR MY NEW PUPPY? Here's the 12 Essentials!
This post may contain affiliate links, which means if you click on a link and purchase something, we may earn a small commission (at no additional cost to you!). As an Amazon partner, we earn from qualifying purchases. Even though this may be the case with some recommendations, they are based on our honest opinion and personal favorite products!
---
You're getting a puppy? Congratulations! (Insert me jumping up and down for you!) It's exciting, but being a Pet Parent can feel overwhelming– especially if it's your first time– or it's been a LONG time (as in, you've had a senior dog for a few years). There's a lot for both you and your new puppy to learn. To ensure a smooth transition, your efforts should start before you bring your precious pup home. Luckily for you, we've compiled the Ultimate New Puppy Checklist to get you started.
Below is a list of 12 essential supplies you'll need for your new fur baby:
1. When picking up your puppy, try rubbing a blanket or soft toy or t-shirt (or one you wore to pick your pup up!) on YOURSELF (not littermates or Mom–which will confuse pup when he gets home–and perhaps stress him) so that your pup can get used to YOUR scent… This way when you get home to the 'new surroundings,' your puppy has something that has a familiar scent–YOU, the new pack member–to comfort them!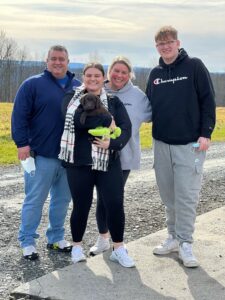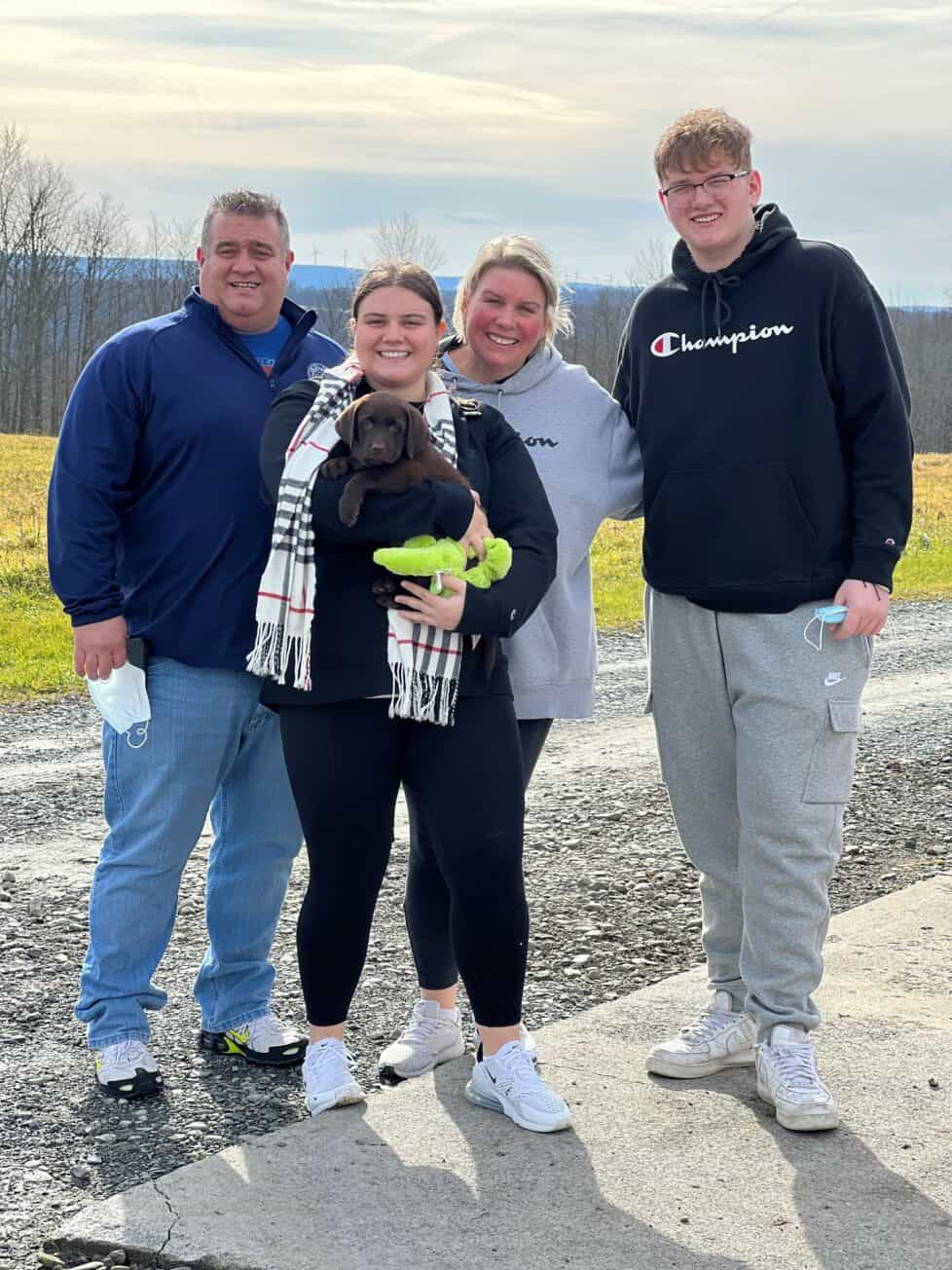 2. Proper nutrition for your puppy is vital. Start them off with quality, premium pet food. The best option is one that has higher protein and higher fat to help your new puppy develop properly. Remember, a small breed dog is a puppy for 12 months, and a large breed dog is a puppy for 24 months. We care SO much about this and know the long-term effects of nutrition on the growth stages of our pups, and particularly our bloodlines and breed. Some puppy foods especially can lead to hyper growth in Labradors that results in joint pain and problems very early on! You'll find links to the foods we recommend (if you purchase a pup from us we require one): Either this one, or this one!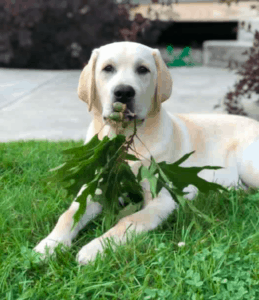 3. Always have small treats, or treats that you can break up into small pieces on hand, because training begins as soon as you bring your puppy home. You'll want to give them plenty of rewards as they learn, but not plenty of calories. So try shopping through some of these!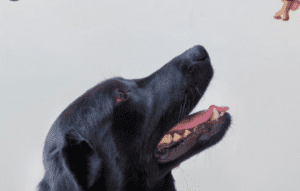 4. Make sure to get BPA-free food and water bowls. Stainless steel bowls with a rubber base that won't tip or slip are best. Some dogs can get "acne" around their mouths from bowls made of plastic that harbor bacteria over time, so definitely aim for the best. Stainless steel buckets can be helpful if you are feeding in the crate and don't want a spill! (click here for buckets)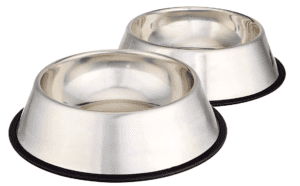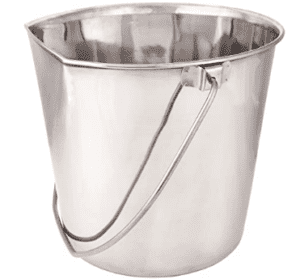 5. For safety, get them a breakaway collar that allows your puppy to get free if the collar gets caught on something. You may prefer to use a harness that is easier on their neck, should they pull away.
6. Have a nylon leash (We prefer this ENGLISH lead–you will too!) that is long enough so you can comfortably walk your puppy next to you, but short enough that they aren't walking YOU. Training your puppy right from the start to walk by your side will make for years of happy walks for you both.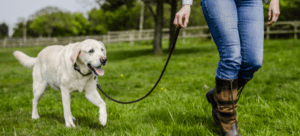 7. If you plan on crate training, get a crate for your home that's big enough for your puppy to stand, sit and lay down. If the crate is too large, your puppy might have accidents in it. Generally speaking, a puppy doesn't like to potty where he or she sleeps. The best option for the long-term is to have a large crate with a movable divider so that it can adjust and grow with puppy! Like this one!
8. Pick out a soft, cozy bed like this one for the long-term. The link included is a bed that is our all-time favorite and gives your pup room to grow–and–the bolsters don't get worn out and smashed–this is a lifetime bed!!! (Even has a cooling gel pad in it). For the crate, a washable crate pad/bed like this one is perfect!
9. Potty training supplies, like potty patches of pee pads for city dwellers, are essential to help potty train your pup! As are plenty of poop bags and stain and odor remover … because accidents can and will happen!
10. Fun dog toys to play and cuddle with while you're away will make your puppy feel more at home. Make sure the toys are durable to stand up to lots of chewing, as your puppy will be teething! We especially recommend this CBD infused bone to help calm your pup at bedtime and when needed.
 "Chillax Bone"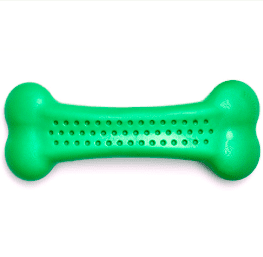 11. Puppy grooming supplies like shampoo, pet toothpaste, pet toothbrush, nail clippers, and brushes suited to your pet's coat will make bath time a lot easier for both you and your new furry friend.
12. Lastly, definitely get ID tags to ensure your puppy can always find her way home! You can custom make them online, at your veterinary clinic, or at Petco. Microchips are also a permanent identification that we highly recommend! Read more about that here.
These are all great for at-home training and grooming, but definitely be sure to take your new canine companion to your veterinarian for a nose-to-tail exam. Knowing you have a healthy puppy will give you peace of mind today, and routine checkups will give you peace of mind for years to come.
Puppies are sweet and playful, and a great addition to your family. Enjoy your new BFF!