Life's Abundance Dog Food
---
At Endless Mt. Labradors, we have always shied away from big box commercial pet food brands, preferring homegrown and reliable businesses that care about the product they are putting out, and the beloved pets that are consuming it. Too often these commercial brands end up outsourcing and cheapening their ingredients (especially the types of protein–replacing them with legumes which are not species-appropriate for canines) to increase the bottom line. We have to worry about fillers, GMO's, phytoestrogens and animal by-products. And then of course there are new recalls and reports of contamination on an almost daily basis. The fact they are shipped fresh means they don't sit on store shelves, hot warehouses or on trucks–so the risk of rancid, toxic food is eliminated.
We also know that what goes into your pet's body, is at the core of their overall health. Dogs are not meant to consume corn, soy, high amounts of legume proteins, or tons of grains. And many breeds (including our labs) "can" have wheat sensitivities which can lead to itchiness, shedding, and hot spots. So we've selected this particular food for this reason. There is a grain-free formula available if you prefer that, but in OUR labs, we have seen them do wonderfully, for a lifetime, on the "All Life Stages" formula.
As Labrador breeders, we had to make a critical choice in foods, when considering the specific dietary needs of our breed. Labs are very sensitive to various food allergies, so it's very important that we save our clients and their pets from suffering the heartbreak of a sub-par diet that may plague their new family member with a multitude of health issues including allergies and GI issues.
With veterinarian Dr. Jane Bicks as the pet product formulator, Life's Abundance was founded almost 20 years ago. Life's Abundance All Life Stage Dog Food   also contains important pre and probiotics that aid in your dog's overall gut health and digestion. These key ingredients, including several other needed vitamins, also support your dog's overall immune system. This food is one of only two I know of that have never had a recall, nor stooped to using the latest cheap ingredients as so many other premium kibbles have in the past couple of years. We've personally inspected their corporate headquarters, spoke with the company President and CEO, most importantly, its formulator, Veterinarian Dr. Jane Bicks.
The excerpt below is taken from Life's Abundance website:
"At Life's Abundance, we make healthy living easier with products that are inspired by nature and informed by science. With a focus on safety, it is our commitment to use as many natural ingredients as possible, to ensure our product's quality and efficacy, and to back it up with first-class customer service."
Super growth foods are not recommended for large breeds, as they can lend themselves to overgrowth and contribute to joint problems (specifically hips). Protein levels are suitable for either puppies or adult dogs.  This food will not give your pup runny stool like many high protein puppy foods.  Do not feed puppy chow, or super growth puppy foods, we feed a food that is an All-Life Stage formula and will be just fine for the growth of your pup.  Let the NuVet supplement supply added strengtheners/builders without adding the calories, fat and protein that are harmful.
Keep your puppy on this food to provide a smooth transition to your new surroundings, as he/she has been on this food at our kennel before leaving here.  Changing foods can cause abdominal, intestinal, and emotional stress.  Please respect this.
We will have some of this food available at the time you pick up your pup, so you do not need to pick any food up before you come.  We can also give you a form to fill out for "auto-ship" so you will conveniently have food on hand at all times and don't have to worry about running out or planning a week ahead to place an order.  (you'll save up to 20% if you use their "Auto-ship" option!!) This food is only available through breeders and veterinarians.
---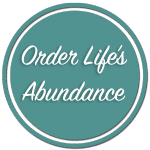 Is Life's Abundance Cost Effective?