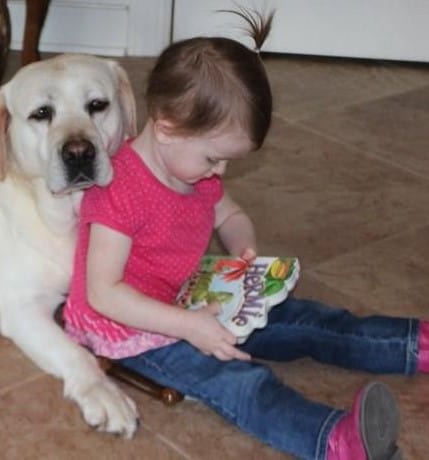 Labbies and Babies: The Labrador Retriever and the Growing Family
Dear young family,
…new parents,
… and seasoned parents looking for the first family pet,
I am a firm believer that children should grow up with a dog.  And, surprise! I believe that dog should be a lab. 🙂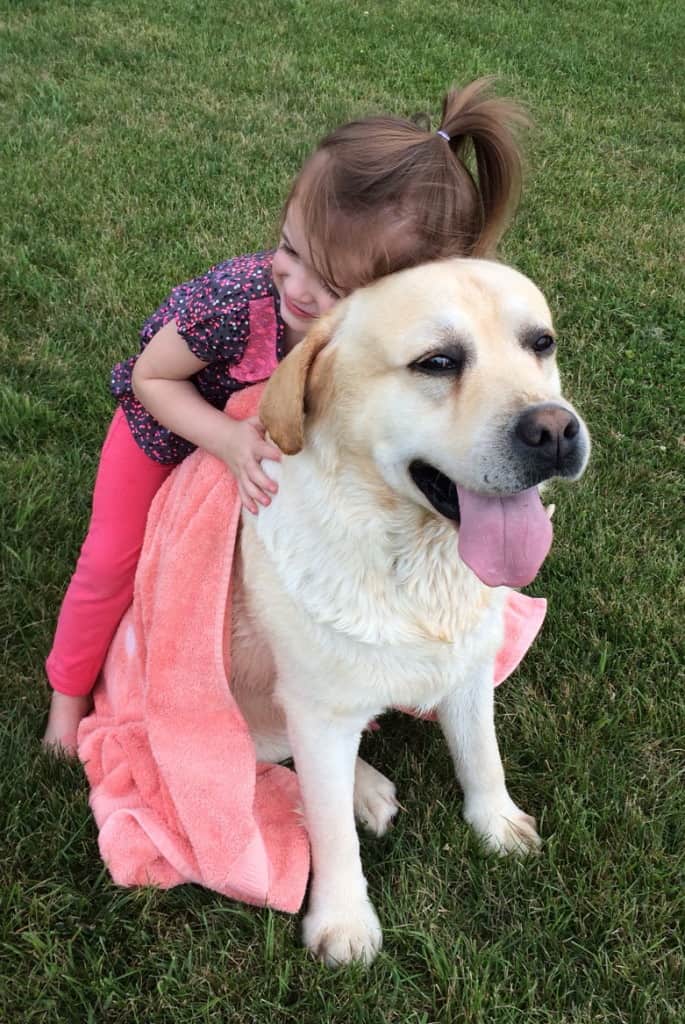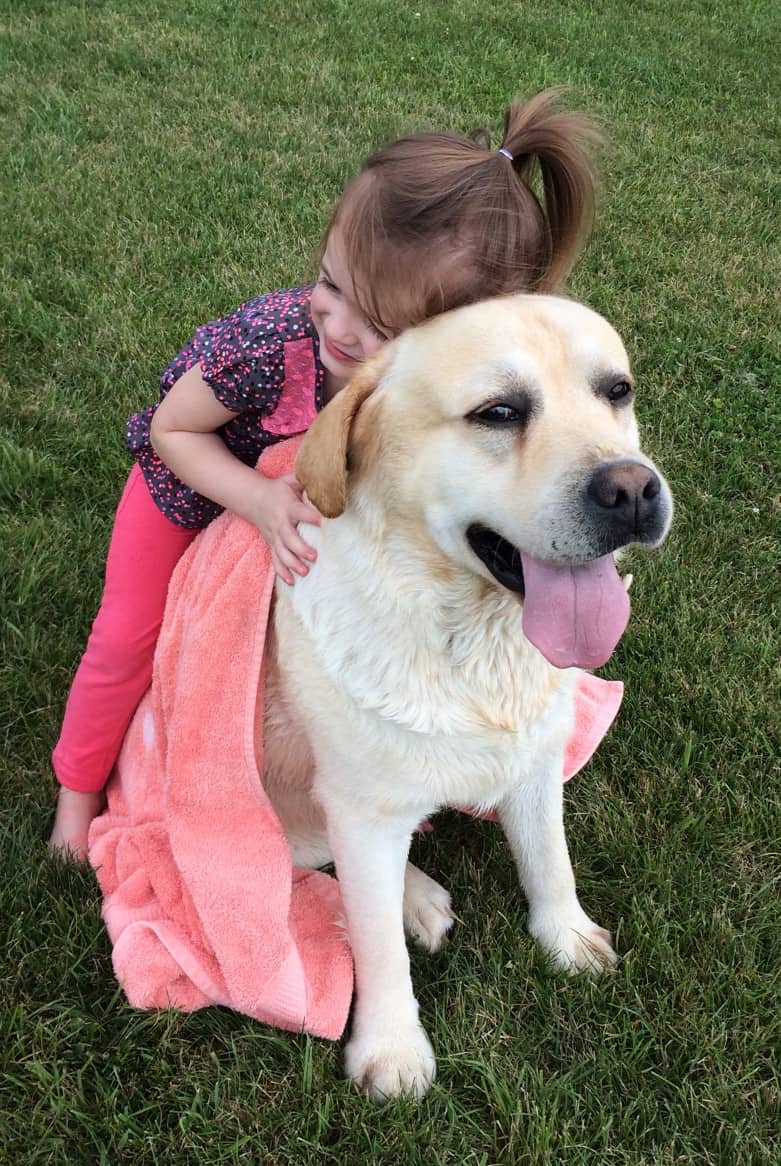 It's no secret that labs are a great family dog. Not every breed is right for a household with young children. But an English Labrador, especially bred for temperament, can be an immensely special part of a childhood.
My name is Annastasia, and if any of you have called into the office before, you've talked with me. 🙂 I'm kind of Donna's right-hand man.  Er… Woman.
I began working for Donna three years ago, when my daughter was only three months old.  I had actually not had my own English lab before, though I knew some personally, prior to that. Eva started coming to work with me, and that was it.
I was hooked.
These dogs were beyond incredible with my, not even able to crawl, infant daughter.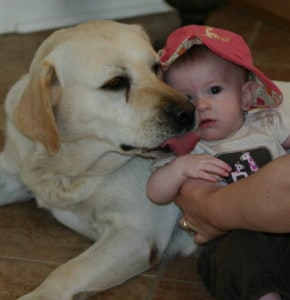 They layed next to her as she learned to roll over on her mat full of baby toys…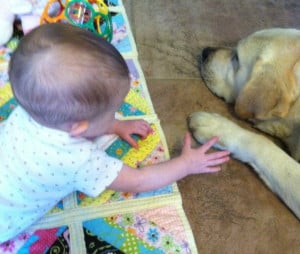 They shared toys…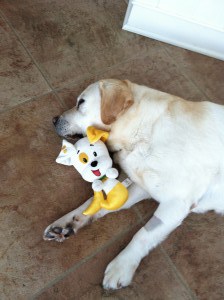 There has been a lot of this…
They have seen all of her firsts… sitting up, crawling, standing, walking.  She learned how to stand by pulling herself up on Amy and Scotch!  They have been her play companions during the day, and watched over her at night.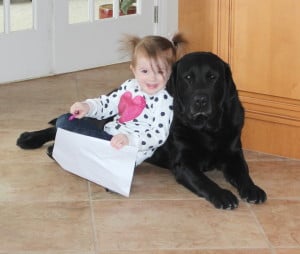 After working at Endless Mt. for about 5 months, we brought home our own Endless Mt. Lab, who just happened to be a Grand Champion show dog, too. 😉  GCH CH Endless Mt. Scotland Yard, AKA Scotch, would now also be known as "Scotchy boy" and "Scotchy boy cutie pants", among other cutesy nicknames.  He has been the man of the house, and not only watches out for his girls, but makes sure we get plenty of cuddles and kisses in the process!
Not only have these dogs been a source of joy and light in Eva's life, but they've helped teach her gentleness, patience, and unconditional love. And as she gets older, they will help teach her responsibility and respect for others and living things. It saddens me when I see a child afraid of dogs because they've never spent any real time with them.
I pray that every child knows the sweet companionship of a lab.  I can't speak for every lab out there, but I know firsthand the temperament we breed for… and in my very biased opinion, I can't imagine another dog I'd raise my child with.
I realize there's probably been more photos than writing in this post, but isn't it true?
A picture is worth a million words…
For more sweet labby photos of Endless Mt. Labradors over the years, check out our testimonials page!
For more information on bringing home your own Endless Mt. Labrador, click here for upcoming litters and how to contact us!