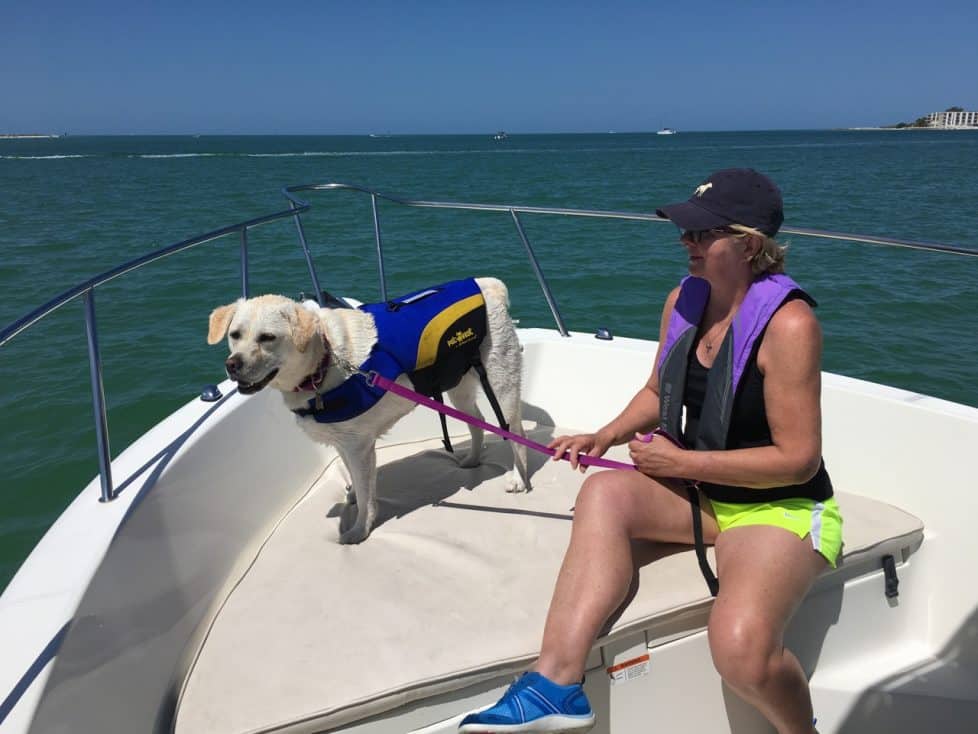 Since 1991, Americans have favored Labradors. What's behind the appeal?
CHART-TOPPING LABRADORS!!!
They can't fit in your purse, their coats are short–nothing fancy.  Their overall appearance is balanced and low-maintenance when it comes to grooming. They can't help themselves if they see a mud puddle–its a swimming pool to them! AKC FAMILY DOG magazine weighs in:  "They are like all Americans…they work hard, play hard, are resilient and friendly, they love sports and food. They can fearlessly lead a blind man down from the 71st floor of the World Trade Center in the midst of a terrorist attack and gently comfort families at Sandy Hook….Their heart is as big as our nation."
They snuggle when we are sad, lick away our tears and cheer us and get us up and moving. They are outgoing, kind, eager to please and non-aggressive. But no one can really appreciate the Labrador until they've had one. And once they have–there is NO going back!
They are also grateful and joyful. You'd think each meal was their first, and that is was a brand new gourmet treat like none other. Their whole back end wags as if to say, "Yay, oh Yay!  My favorite! Oh! Water. Yes! Water is the BEST."  (some of you are laughing now, I can hear it)
Most of us walk over our beloved "speed bumps" and would never DREAM of making them move!  Our yards and houses are crammed with stuffed toys–the full spectrum –most get carried around–just because our lab is happy. They even BRING us their favorite toy, as if to try to cheer us up.  We can't wait to get home to offer them the new, latest toy so we can watch them grab it, then do "zoomies" around our living room in appreciation!
They make us laugh and feel good as we watch them play. Its hard to explain unless you've been there…its like they come up with a new antic, every day, that again makes us smile or chuckle–and thus HAVE to post it on social media. (And yes, all of us labby lovers watch)
And that tail! No, it was not meant to clear off your coffee table or thud against the foot of your bed each morning. It acts as a rudder, not only for swimming but in assisting them in turning (see "movment" as described in the AKC breed standard for the Labrador Retriever). It should be broad at the base, and be full and dense like the coat. Lindsay Hill, someone who competes with Labs, remembers one of her dogs, 'Tess,' whose show career was cut short because she wagged her tail so hard when the judge approached that it was impossible to evaluate her rear movement. It earned her the name, "Miss Wigglebutt."
Finally, they're outdoorsy and hardy. They love to go anywhere we go and excel in all forms of sports, competition and obedience competition. They have stolen America's heart—and they aren't giving it back (but it may be buried in the back yard!)