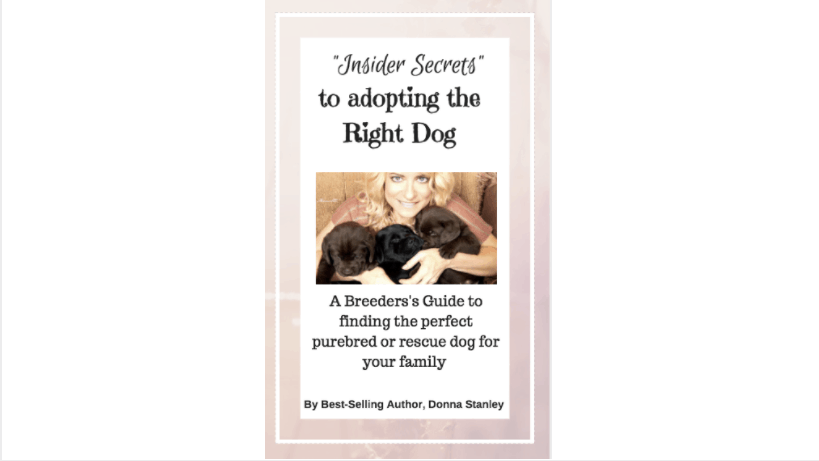 DO NOT BUY A PUPPY OR DOG UNTIL YOU READ THIS!!!
So you want a puppy?
Should you adopt From a breeder? What do you need to know before you start your quest?  What are the pitfalls to avoid?
Also:  You've found the perfect "furbaby," now what?
Discover the best way to navigate the waters of welcoming a new canine family member. The information in Insider Secrets to Adopting the Right Dog allows you to experience a smooth, peaceful transition for you and your new addition.
Insider Secrets includes sections on puppy training, how to choose a breeder, how to choose an individual dog, how to house-train, and socialize your new canine family member. You will learn to avoid the common mistakes and pitfalls when determining the right dog for you and your family.
Donna Stanley shares her stories from her 30 years of experience with dogs. You will read her retelling of stories that will make you laugh, cry, and probably melt your heart.
Click here to find book on Amazon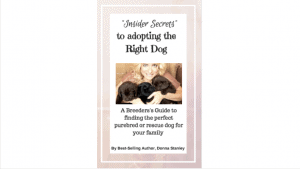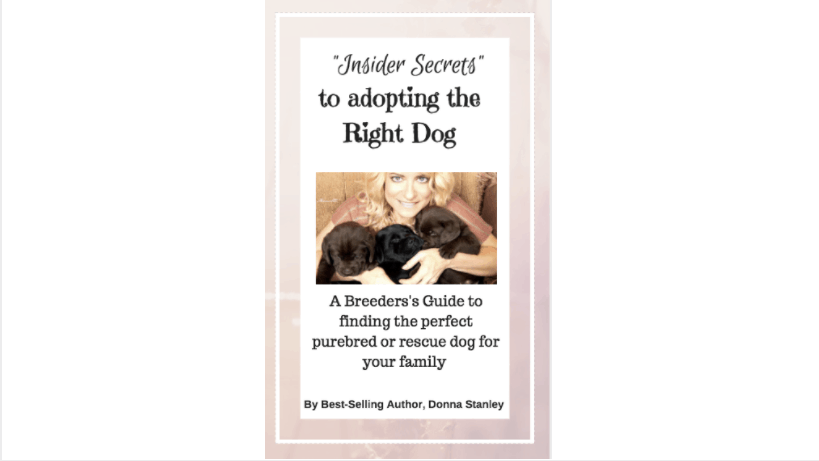 Chapters include topics such as… (these are just a few):
Buying a puppy from a Breeder
Avoiding unethical breeders and puppy mills
Why pay more for a pet?
What you should expect from a good breeder
How to talk to a breeder
Selecting your pup from the litter
Am I crazy to want two puppies?
Puppy Proofing your home
Helping your kids adapt to life with your new canine family member
House-training basics
Preventing problems
A daily schedule for your pup
Health Guarantees
Nutrition for your Labrador
The History of the Labrador
Genetic issues in Labradors and what clearances to look for when looking for a breeder
And MUCH, MUCH more!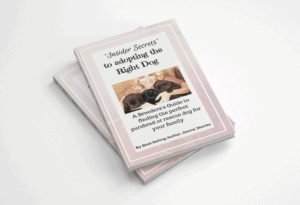 This is a MUST READ before you begin making phone calls to Breeders!!! AND, it will ensure a smooth transition once you find your perfect "fur baby."
Feel free to check out our Youtube video with some pointers for finding a reputable breeder HERE