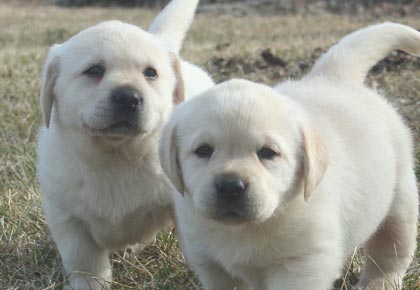 What's in a Name?
Choosing a name for your labrador
Finding the perfect name for your new canine companion can be a challenge!  Trust me, after 26 years of breeding and naming dogs, it starts to get difficult to still come up with something creative!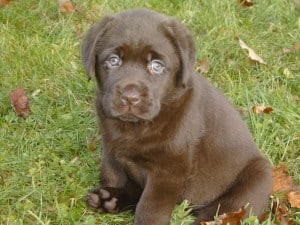 You also have to think of an AKC Registered name too! So you figure out you like the name Stella, but what is a good creative registered name??  Well, our Stella is "Endless Mt. Stellar Beauty".
And then we have Endless Mt. Full Court Press, who goes by Preston.  And then there's Endless Mt. Prime Time, or Emmy. 🙂  It's even more fun to look through the registered names and try to figure out who is who!
Then there's the color dilemma… every chocolate pup you see ends up being "Cocoa" or "Mocha", or some other candy affiliated name.
We love the English names, too!  They are English Labradors after all…  Any Downton Abbey fans??? We named one of our newest chocolate boys, "Harbor Run's Lord Grantham of Endless Mt".  His call name is Grant. 🙂
One of my favorites is the little Doc puppy that went to live in Alaska!  His call name is "Chip", but his full registered name is "Endless Mt.'s Chip off the Ole Doc"!  How cute is that?!  Love it!
We have many people who wait to take the puppy home and see its personality more to decide on the name.  I love hearing all of the different names people come up with!  Especially when it reflects the owner or the owner's hobby, like hunting, for example.  Then there are those who let the kids think of a name, and you can sometimes end up with "Doggy" or "Brownie" for the next 15 years, LOL!  But hey that works for some!
Here are a few more examples of some Endless Mt. Labs:
Endless Mt.'s Aim for the Stars ("Amy")
Endless Mt.'s Scotland Yard ("Scotch")
Endless Mt. Aquaman ("Hero")
Endless Mt.'s Classic of English Literature ("Heath")
Endless Mt.'s Wings of Hope ("Hope")
Endless Mt. Nutmeg ("Meggie")
Endless Mt.'s First Lady of Country ("Loretta")
Endless Mt.'s Spin Doctor ("Doc")
Endless Mt.'s All Fired Up ("Kindle")
You get the point…
Anyway, I hope this helps inspire you to be creative in picking a name for your new fur child! 🙂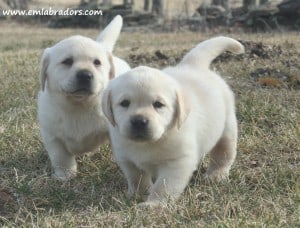 To see more names of Endless Mt. Labs, read our testimonial page! https://emlabradors.com/testimonials/
Or to name your own Endless Mt. Lab, contact us about our upcoming litters! 🙂 https://emlabradors.com/upcoming-litters/