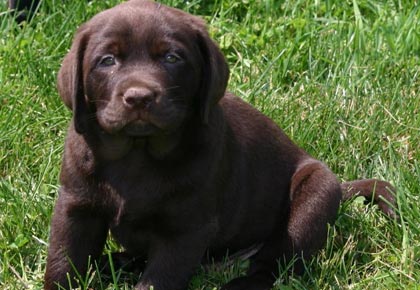 Cancer in Labradors?
Is Cancer in Labradors found commonly?
We have been SO fortunate to have never experienced cancer in our labs, firsthand.  But I can't tell you how many people come to us after losing their beloved lab to this horrible disease, or seeking advice after a diagnosis.  It's just as heartbreaking as it is when we see the people we love fighting it.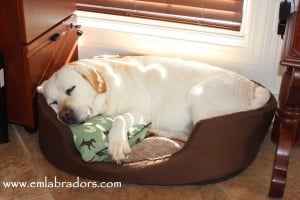 What should not be expected is cancer  in labradors, although I have had numerous people ask me if it should be.  What I can tell you, is that there is no "clearance" for cancer, as there is for EIC, PRA, and so many other things that we do genetically test against in our labs.  This is largely because there are not yet answers to what exactly causes cancer.  There can certainly be a genetic component, but it can also be caused environmentally, as within people.  The best thing you can do is build your dog's immune system, focus on GOOD nutrition, love them dearly, and hope for the best…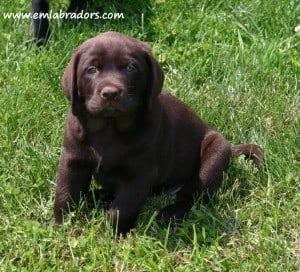 Oncologists actually recommend wheat free food to prevent cancer in labradors, or if they are already predisposed to cancer. Basically, corn and wheat were originally used in pet foods and as a cheaper source of filler than the wheat protein was. Many people prefer to not feed carbs because for one thing, cancer cells FEED OFF OF CARBS. In humans, the nations with higher carb consumption have a higher cancer rate. It's FACT. Lower the carbs, and lower your risk for cancer, diabetes, etc. All things dogs get as well. They digest proteins and herbs/plants much better—that is what they were designed to digest. In wild dogs are carnivorous, BUT they also graze on greens (herbs, etc)… In these cases of predisposition to cancer or cancer diagnosis, we HIGHLY recommend pet owners go straight to a raw diet.
There is also scientific research supporting the fact that spaying or neutering at too young of an age can increase the chances of different cancers.  https://emlabradors.com/2013/01/spaying-and-nuetering-your-pup-the-pros-and-cons/
To those of you with labs battling cancer, and to those who have suffered the immense loss of your labby love to this terrible disease, our hearts and prayers go out to you…
"Dogs teach us about faith, trust and devotion. They teach us how to devotedly serve a higher master, how to attend and wait and how to let go of a grudge. But most of all, they teach us about the meaning and experience of unconditional love."
Lama Surya Das, from Dog is My Co-Pilot