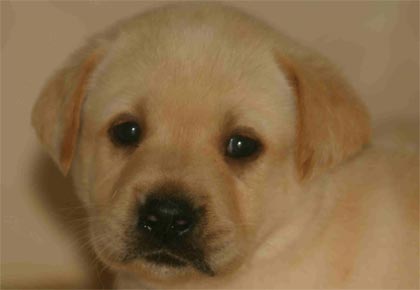 A hard pill to swallow. Discernment when choosing a breeder
This is a hard blog to post, but it is one that has been on my heart for years.  In the world of professional dog breeding there are some rules of thumb to remember when evaluating the motivation of the breeder.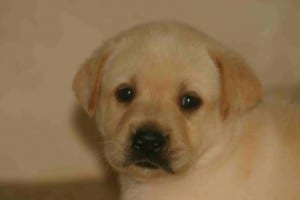 First of all, someone who is trying to better the breed MUST have an alternate income. If someone breeds dogs "for a living", then the motivation is profit.  If the breeder has a well-established business or well- paying job, then labradors can be a hobby that they put their well-earned money into.
Many people ask us what we do for a living.  I've even had ignorant people (who don't know us) say "they live in a mansion built on the sales of pups."  Wow, that is the farthest thing from the truth. Since when did they look at my investment portfolio, CD's and savings account???
Years ago, when we began, we could only afford to care and house about 5-7 labs at a time.  By 2001, my husband and I began to do quite well in the real estate boom, and by 2005 we had saved enough money to buy 102 acres of land.  Over the next three years we spent time planning the layout of our house, specifically with our labs in mind, but we also needed business space for meetings for our real estate holding company. Then came the planning and layout of the kennel.  I'd visited so many kennels over the years, and I definitely knew what I did and did not like. We took money from our business ventures and set out to create a "lab utopia." (We were actually able to pay for the kennel with CASH from our real estate business and other business ventures!)
We continue to have our real estate investment company, The Sterling Group, which also includes many other sales and marketing/business ventures. Most of the money that comes in from our kennel goes right back into the dogs, staff, dog show fees, food, and health clearances, and also to our local animal shelter.
Of course, with the high demand for our pups, we have continued to enjoy our kennel and love the extended family that comes from the clients I have grown to know and love over the years. But aside from our kennel, we are financially independent. We do the labs because we love them, and we still can (although our 40+,50+ year old bodies tell us we can't many times! LOL!)
Jonathan, my husband, spends 100% of his time running our many business entities and being the accountant and financial planner of our estate. I spend most of my time with the labs, overseeing our kennel staff, overseeing our dog's show schedules, making choices about breedings, and hand raising our pups in a home/family atmosphere. I also spend my time with some online marketing that I do on the side because I enjoy it, along with my writing. And of course, we both parent our now, 19 year old daughter, Olivia. We love the outdoors, walking, traveling, eating out, reading and going to movies.
Hopefully, the above information will help you as you evaluate the breeders you are interviewing for a lab.  We hope you use our site to help you in that task. Be sure to ask questions like, "what do you do for a living?"  If they say, "breed dogs"…maybe move on…
Many reputable breeders run boarding kennels, have day jobs, work at home. We come from all walks of life.  But be cautious when the ONLY thing a person does for income is dogs…decisions can, unfortunately, be made for financial reasons, not for the betterment of the breed. Excuses will be made as to "why we don't do _________ health clearance "(thus, bashing the scientists who developed the clearance).  Could it be they don't want to invest/don't have  the money to do  them? Just some things to consider…
And here's the hard question to consider…after exploring their home/kennel/business…does it appear that IF something can go wrong they could afford to either return the money for the pup (if, God forbid, something went wrong) or replace the pup? Most of the breeders I got pups from over the past 30 years had already spent the money I gave them for the pup and didn't have any extra coming in to be able to back up their guarantee is something were to happen (and it did way too many times–I HATE buying anything outside my bloodlines…they just don't pass clearances as I expect). Just being "real" for the sake of saving someone the grief I went through.
God bless the ones (and they know who they are) who absolutely stood by their pups…they are the rare ones.