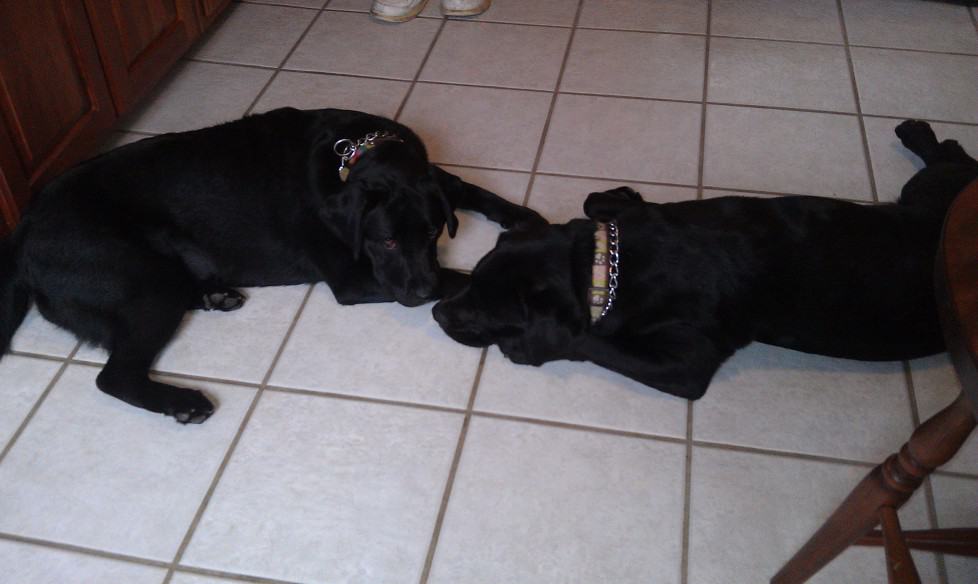 Signs Your Dog May Like a Companion
#1. Enjoys the Dog Parks
Your dog plays well with other dogs at the dog park and is never aggressive.
#2. Willing to Share
If your Lab shares well with other pets, its likely he'll share a bed and other articles if he gets a new "buddy."
#3. Seems Bored
Is your dog overweight?  Seem to only "light up" when other pets are around? He may do better with a companion–and lose some pounds from playing with the other dog. Also, if he's ALWAYS wanting to play, a companion animal will take the pressure off you to do all of the playing with your canine companion.
#4. Recently Lost a Companion
Dogs are VERY lonely after losing a companion. This will be quite evident when you lose another furbaby in your household. Getting another pet will have positive psychological affects and physiological effects on your 'sad' pet. For their own mental and physical health, consider a companion.