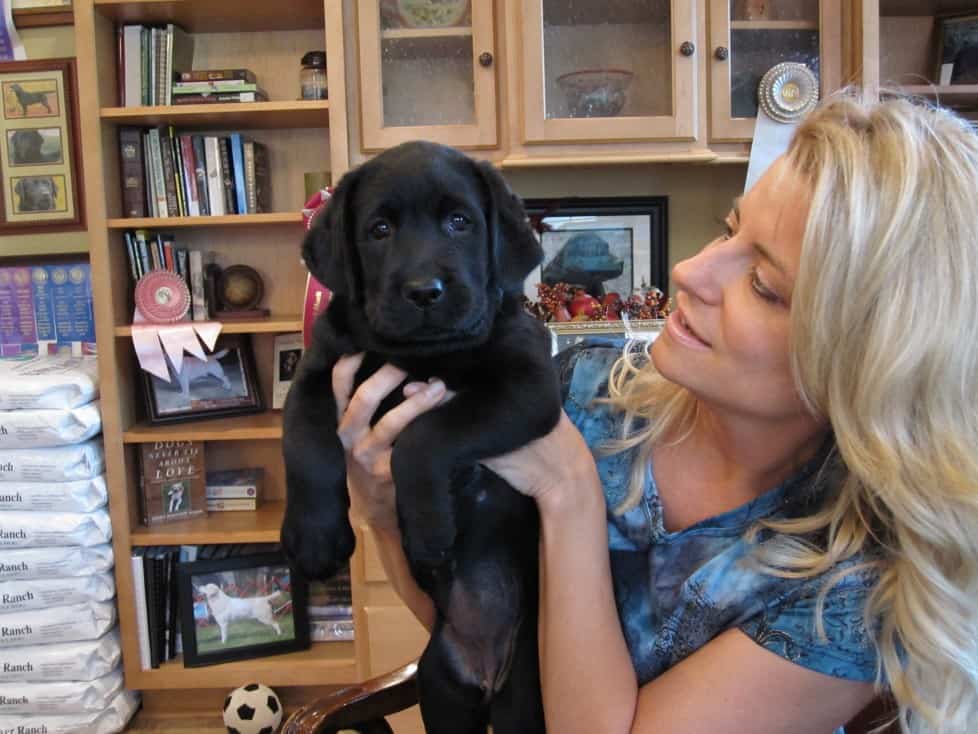 What to Expect from a Veterinarian
Of course, background, experience and education come to mind first. But there are many things that make a good vet that I have learned in almost 30 years of breeding Labradors.
You can, of course, look up reviews online of your vet or their clinic. This will tell you some things. But remember, it's usually only the ticked off people that end up venting on social media. So take some with a grain of salt.
Go visit your vet, just for an interview. This can sometimes catch your vet (or potential vet )off guard, but I think more of them are getting used to this (especially those who deal with my clients who are required to review some key things with their vet before bringing home one of our pups).
How does this vet make you FEEL? How do they make your PET feel? This is VERY important, but if that is the ONLY thing you like, keep looking and researching. A vet should never be condescending, arrogant, or worse yet, have you leave the office crying (yes, there is one like this in our area that four of my friends called me after visiting them and left that office crying!).
Vets are primarily trained in diagnosis, pharmaceuticals, anatomy and physiology, and surgery. Many lack training in nutrition (I find this is MOST lacking and can be the most important issue when looking to solve a problem with your pet's health). Your breeder is VERY knowledgable about nutrition, and specifically, the needs for your specific breed.
If you can find a Holistic Vet, you are VERY lucky! You can actually find networks online to help you find holistic vets in your area. These kinds of vets will save you lots of money, and will take all medical and holistic disciplines into consideration when looking for answers to your pets health challenges, or even its ongoing regular well visits and routine vaccinations, etc.
Is the veterinarian a good listener? Do they let you offer your opinions and wishes and allow you to take part in the research, diagnosis, and treatment options for your pet?
Is the support staff friendly? Helpful? This is very important, as well, as you will be dealing with them more often, most likely, than with your vet. If you have a bad experience with a receptionist or a vet tech, kindly mention it to your vet. I have done this myself, and the vet was appreciative, as they had heard similar complaints, so they knew it was a true concern, and were able to address it.
Ask if your vet will do vaccine titer tests. There are many scientific studies out that point to many health issues stemming from over-vaccination in pets. If your pet is found to already have immunity to a virus, it is not necessary to vaccinate it on a yearly basis. Please read up on this in the articles below.
http://healthypets.mercola.com/sites/healthypets/archive/2010/03/31/high-cost-of-pet-vaccinations.aspx
http://www.whole-dog-journal.com/issues/13_8/features/Annual-Pet-Vaccinations_20036-1.html
Ask about their opinion on early spay/neuter. Be informed about the health risks associated with doing this procedure too early.
http://www.caninesports.com/uploads/1/5/3/1/15319800/spay_neuter_considerations_2013.pdf
http://www.thedogplace.org/Spay-Neuter/considerations-canine-athelete_zink.asp
Lastly, ask if your veterinarian is willing to WORK WITH your dog's breeder. This is so very important, because vets cannot possibly know the specific health issues associated with every single breed, nor know that specific bloodlines that your breeder has in their kennel. I find that this working relationship is in the best interest of both the dog and the dog owner, and we require it, as breeders, when going into a long time (15 + years?) relationship with a client and their new family member.